Sales vision review – Salesvision com overview
2020 salesvision com update
What is Salesvision and Vincent ortega Lucky love upto now they introducing something games.. name as speed wealth 360 games? They are keeping changes in NAMES AND OFFERS. EVEN ASKING LOYL members to publish videos as they go paid by salesvision which it does not even launch yet.
and other thing now they are charge 997 or some to become Diamond member for year and now people paid 3 to 4 months ago with our last update they stuck. and there no way to meet Vincent with 15 yrs old Facebook account is gone too.
A lady calls Asia love a realtor have partnered with Vincent and also doing 360 mindset games.
2019 Nov. Update:
salesvision com review as we have done early October 2019 it was built by Vincent and his team to promote Hemp worx CBD MLM offer but Numerous Leaders from Hempwork found & complaining that Vincent tries to steal hempworx customers and members to Vincent's Backend funnel plan call salesvision. Since then Vincent & CBD hempworx leader got into hot seats and not happy each other, as a result finally November 14th, They broke that marriage and decide to completely remove CBD hempworx sales funnel pages from salesvission com.
Found and mastermind by Vincent Ortega. salesvision com review 2019 October end MLM and online cryptocurrency famous marketer Vincent Ortega come up with the idea to sell CBD hemp worx program that he involved with. all behind making a recurring commission for his expenses he did to build Sales vision com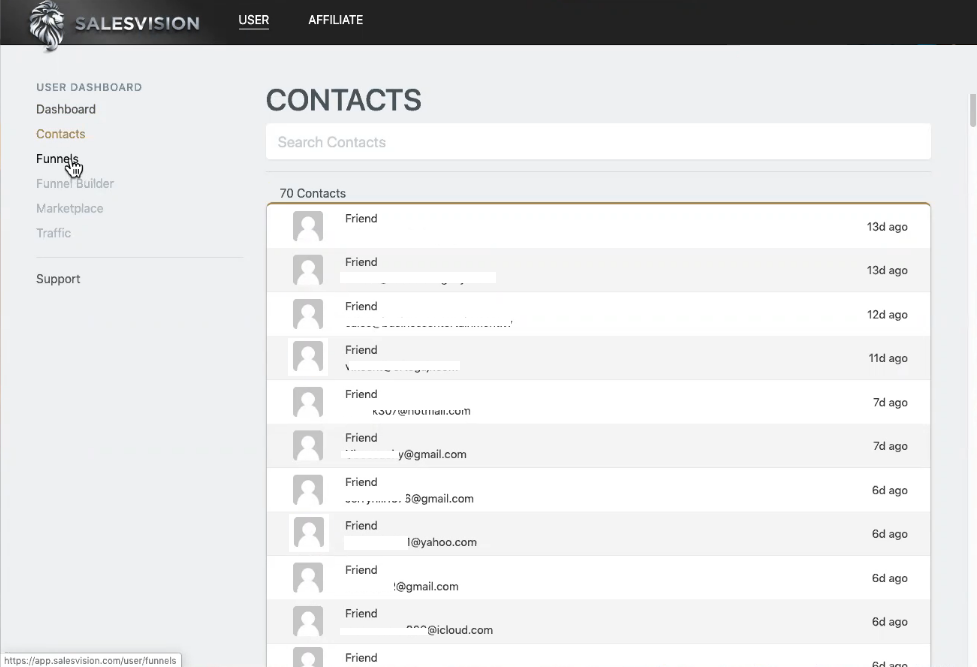 Who is Vincent Ortega? & what is salesvision CDB funnel – in-depth review salesvision
The Elevated Legacy system and scammed famous crypto guru and he promoted bitconnect and many other crypto programs and as he was lost his reputation pin 2017 and 2018 since his silence after that he has recently been launched by Ortega Jr & it claims to provide you with "the best software in the world to create a profitable online business"But it did went well as they wish since it was launch just after that crypto lost. You're also told that the system will pay you to share with you. As well as know that HempWorx Convention 2019. Aron Parker hired Vincent Ortega Sales Vision Agency to make a HempWorx highlight reel of the event. now salesvision com and here is our full vsalesvision com review
Look like Vincent Ortega did mini CRM or funnel version of old Salesvision CRM it collects emails from people who sign up for the funnel or buy the software it self collect information. Also here the design logo for salesvision came from
Salesvision com back end review here
here the beta version of salesvision com software that builds for CBD funnel that leads by Vincent Ortega and his affiliation to hempworx CDB oil program.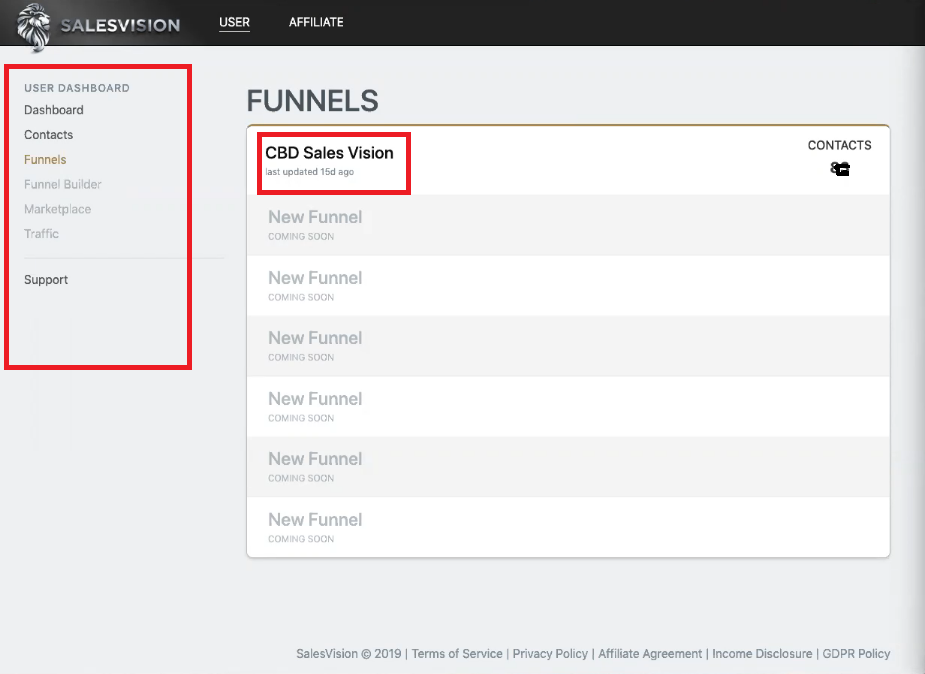 salesvision com review continue to read….They call it to click funnels alternative funnel especially for CMD hemp works and also they reveal they going to add more MLM funnels for it to members. which con is only the top leader make money as they selling the gold rush tools to average guys they buy it and use it hoping they can build multi-million dollar CBD business but the all behind it is top MLM leaders make most out of average people who won't make money online. they will struggle until they brand them self using unique funnels systems like Thrive or Click funnels.
How it works salesvisions vision
Her we go another method to pay behind MLM so now hempworkx average affiliate can buy paying so much money to this software ( which is they can use that money to buy traffic to get more leads and sales they pay for an expensive tool.. if they choose a funnel system like Optiin platform they can build their own brand and blog and pos casts video or memberships. even they can sell those CBD products using optiin ecom stores such a great system they missed because of Vicent say so.. why he is a great guy but he has track record of driving people tp his affiliate programs and make a ton of money.
Salesvision history – failed 20+ years
salesvision com domain review Salesvision.com domain history shows us it being twenty plus (20+ years) failing few owners had it from 1996 and went out of business few times you can see the recoreds from way back machine we got the reports.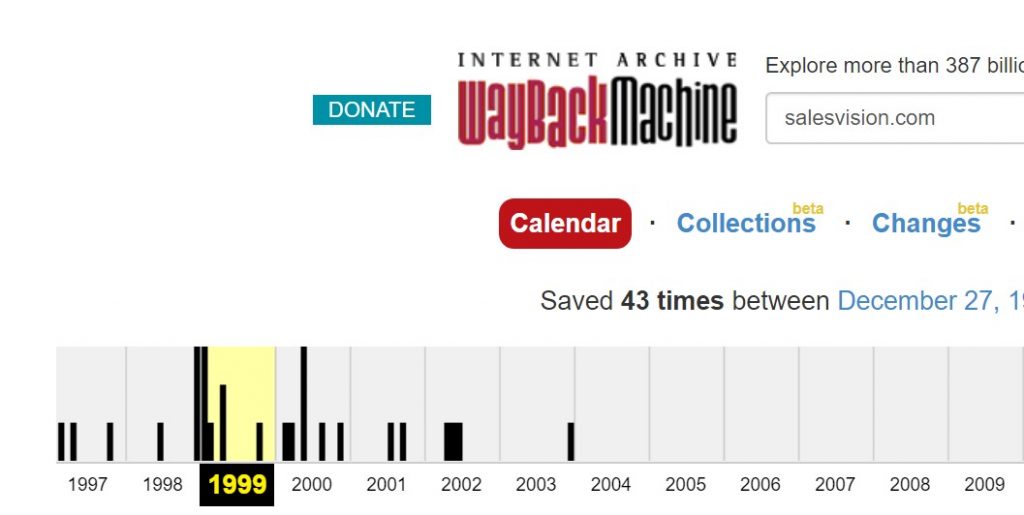 So you can see domain 1st register in internet 1996 and try to overcome few struggles from that twenty-plus year sit only saved 43 times such fail domain and also salesforce brand rad name. here is the screenshot from 2009 to 2019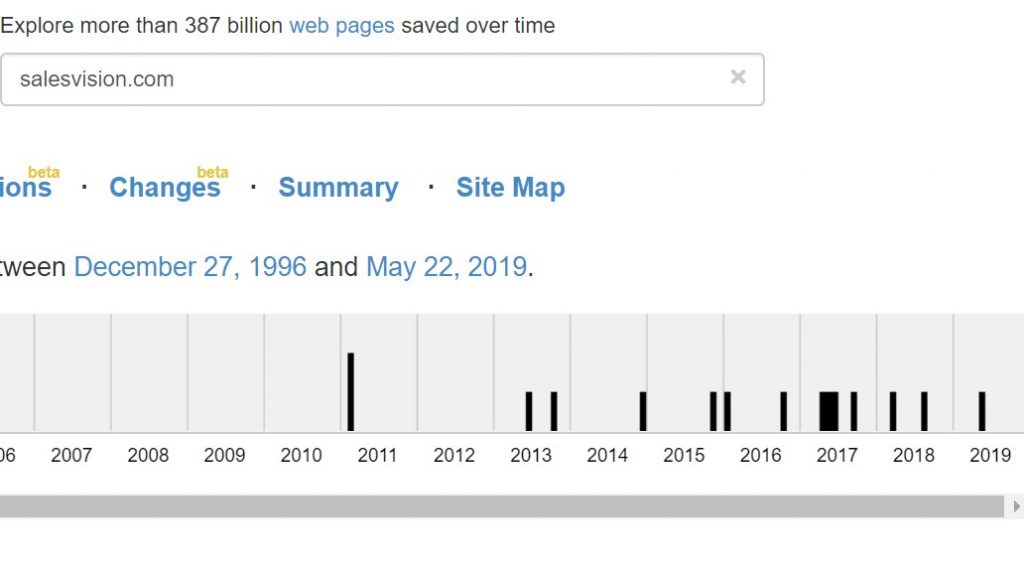 so that says from 2007 to 2013 there no activities at all in that domain let it fill with cyber dust. 2013 another company try bought the domain and name to build CRM call Sales vision and seems like that CRM software also failed to compete with other CRM providers
Here is the old video from that Salesvision CRM software review
How much exactly cost each sales vision software for cbd members?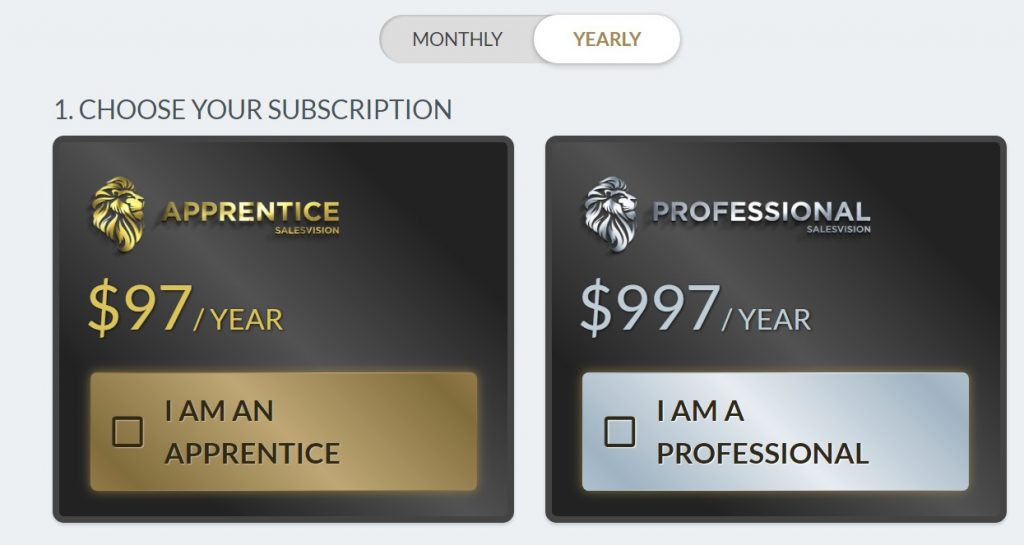 Their whole purpose behind this wasted expense is making money just like gold rush 1848-1855 such a short time mastermind to sell tools to people and make the most money.
Verdict….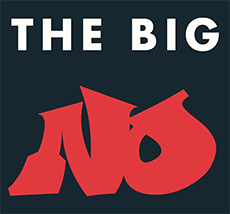 BIG NO No….as it unnecessary tool & unnecessary extra spend that bring sales vision MLM software owners money. People who see this salesvision CBD 1st hempworkx funnel tool by Vincent will understand it is not necessary to make money such a tool.
What we suggest doing right……
All you have to do is build your own brand using a funnel system like optiin, Click the button below to start your free account. and design it as yours. All we here our opinion as we doing the right thing for newbies who come to our industry to make money with big dream and desires to succeed online but there sometimes you have to be smart and get the core from those failures,, Vincent he not a bad person the way his sell stuff show he is a great salesperson but when we think about average person all they want to do is something that Vincent do so you can do that by having a simple tool like optiin..so try it its your own work and payout big for your success by your self.
Disclosure: Some of the links in this site are sponsor links, meaning, at no additional cost to you.We only recommend things that we use, value, and trust. We may receive compensation from our partners,Only if you make a purchase. All opinions are 100% our own.