Link bio intro link tools for use free
we going to reveal Top 3 Instagram bio link tools. The Easy And Free Way To Drive Traffic From Instagram and facebook intro is free now. You can use one link to send people directly and leverage those links to send them to different pages once its so smart and a very effective way to get traffic to your business or whatever the site you want traffic.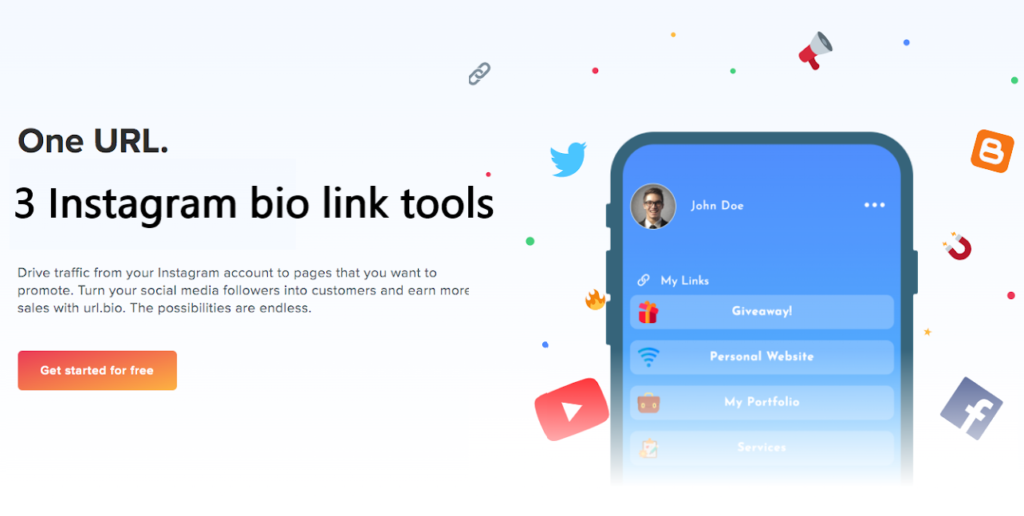 there are many Social Intro link bio link tools but do you want to know top 3 that free and have features read here.
Keep scroll down on this post, you may find a handful of tools top 3 that allow you to get more out of your facebook intro or Instagram only url they allow call insta bio link. Why this is something you should care because right now it's very hard to get traffic to sites..so when you have the chance make sure you leverage the power of online tools that you can use free or paid.
Instagram only gives you one clickable website link in your bio but facebook allow you to add many but did you know that Facebook has now intro section that you can add any URL that automatically hyperlinked so you can use one of this tool we listed below to get human eyeball who are interested in what you said your call to action on bio or social media, fb intro section.. got my point? comment below if you said yes 🙂 so it's important to optimize it as much as you can and those bio links in bio online web tools can really cheap and even free. and paid version gives you more features and data points data insights you can use to get an idea of how links work how much traffic you got where they come from and even retarget them using those modern bio link tools.
Now is time to reveal those top 3 bio link tools we found. Learn about tools to add more Instagram bio links to your Instagram account to increase engagement and expose your business to more customers.
Contact in bio (we highly recommend this has many custom feature here )
Tap bio
Link tree
Here the top 1 we ask you to get
Here we go these are the top 3. But from all these, if you ask which one is the best is Contact in Bio tool ( get it free here) it got more functions to link themes and state of art back end you can leverage it with the free version. Link tree bit old now so their server getting a bit slower than contact in bio. so we see go there and after that many companies introduce these kinds of tools.
Buzz about Linktree got banned on Instagram?
The reason that Linktree links mark as spam by Instagram but its not true. That buzz made by those other Instagram bio links online tool competition. Instagram allows Using a 3rd Party service like link tree in bio. But as for now we highly recommend getting Contactin bio. ( above orange button takes you to the right legit tool.
Aldo we found digital downloadable business cards that can create for any business using dibiz and use as instagrmaa bio links
Disclosure: Some of the links in this site are sponsor links, meaning, at no additional cost to you.We only recommend things that we use, value, and trust. We may receive compensation from our partners,Only if you make a purchase. All opinions are 100% our own.