Introduction to Hostarmada
HostArmada web hosting review When we're looking for e-commerce friendly secure web hosting service we came across HostArmada. We are happy to take your overview of HostArmada.
When we check hosting server stability found very string and secure for online e-commerce businesses not only that they also have shared hosting and WP managed hosting too.
Powerful data centers worldwide main reason to get hosting
Few things to consider before look for web hosting online service.
We're looking at best100s of hosting providing services and it hard to find a good hosting service with support and all the featured included.Now we found HostArmada so lets dig in and find what they have to offer.
Why HostArmada?
Main reason they offer well know Cpanel for their hosting customers, which is best host housing solution for manage hosting. They also offer many hosting plans that anyone can choose with resocures they need to achive their online business goals for fair price.
They have time to time cuspones and special pricing offers with discunt so you always in treat. if you can not find one and if you are a new customer all you have to do is ask from Host armada sales, so they will arranged you a great discount.
WordPress for e-commerce and Blogging
Host Armada
As a CMS WordPress is renown and lead the Market,, their other CMS like Joomla, Drupal, Magento or any other WordPress has most secure, fast and well-developed content management infrastructure. If some customers wants those CMS you can connect them but word press Managed hosting is the best solution for ecommerce and blogging!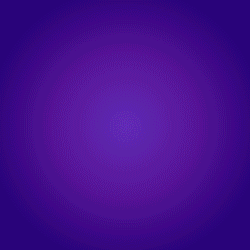 Hosrarmada wp hosting services Included
Top hand optimized hosting
Free SSL and cPanel control board.
Web cache.
Daily back for all plans.
Cloud SSD storage
and 24/7 tech support for any reason for customers.
Host plans starting just $2.69 monthly.
What good is as they provide SSD they cluster services in a way that only put limited customer per server so that make your sites load faster. with almost 99.99 uptime servers.
If you decided to cancel anytime there no cancellation fee you are free to go so no contracts.
Here are few techincal amounts you get with their most popular plan..
Unlimited Websites
30 GB Cloud SSD Storage
4 Cores CPU
4 GB RAM
Unmetered Bandwidth
FREE Domain Register/Transfer
~60 000 Unique Visitors
If we're talking about more benefits they also offer famous 1 click WordPress installation app. Minimal resource usage footprint cache mean load faster. When it comes to WP security Hostamarda is top on it.They got worldwide Data Centers so nothing to worry about getting to your international customers fast.
SSD shared hosting on the cloud
All their customers can enjoy the fast web hosting with their inbound SSD cloud hosting. Just like managed WP you also get premium cPanel service to manage your apps and files. Aldo not like other top those popular hosting these guys web host Armada bring you SSL for free.
they also big nweb cash optiming to shared hosting so you are in good hosting hands.
Here some main key perks on host Armada web review for SSD cloud.
All pans include,
Free cPanel
Free SSL for all sites
Web Server Cache
Daily Backups
Cloud SSD Storage
Support 24/7/365
Starting at $2.69/mo
And here few numbers you get with one of best plan they got, Only cost 5.69 per month for SSD hard drives these are great amounts compare to other so call hostings online services.
Unlimited Websites
40 GB Cloud SSD Storage
6 Cores CPU
6 GB RAM
Unmetered Bandwidth
FREE Domain Register/Transfer
If you like virtual Private servers for hosting next plan is great for you lets bring the numbers and features of Host armada VPS cloud.
All features above we talked in SSD shared cloud you get all of them plus ROOT Level of access on demand Cloud SSD Operating System! Price starting at around $30 bucks monthly not bad compare to competitors.
here are the procecers and amounts you get with minimum VPS plan.
50 GB SSD Storage
1 Cores CPU
2 GB RAM
Network Specifications
2 TB Bandwidth
40 Gbps Speed In
2000 Mbps Speed Out
If you are advanced and need RAM for your NodeJS apps all you have to do is request and make arrangements for that.
Why VPS great for E commerce and high volume sites
Super power Cloud SSD VPS Hosting enhances the availability of Online Stores by providing 99.9% uptime. That mean your worldwide web traffic can see all sometime without down visitors and, that leads to more sales.
You also can start retail hosting services with reselling when u have vps. so u can add as many as website under one control.
Remote My SQL is great feature come with VPs data based centers.
Run custom apps/web applications or need so many resources to websites then VPS plans are the solution.
Send emails to customers an dthen get dedicated email service onc eyou have this VPS hosting.
Load balancers are great when you drive millions of traffic
so u can all start those with just 30 bucks per month. starting pricing.
Here are other cloud plans
Managed Cloud SSD Development Hosting starts at $2.99 per month
Shared Hosting starts at $2.99/m
VPS Hosting starts at $2.99 monthly
Dedicated CPU Cloud Servers starts at $149 per month
Managed Cloud SSD Hosting for Open-source Apps starts at $54.95 per month
What else you can do at Host Armada roof?
You also can buy premium domains and if you already have one you can easily transfer those domains if you are a non-technical person you can simply ask them to do that for you. All you have to provide access and information. Secure and fast way to get your site running. if you sick of .com or .net domains you can find 100s of domain TLD also call domain extensions here.
Top brands and service support
There support service awesome you can get chat or phone support with just ring a bell 🙂 or if you like email then email them they will get back to you within 1 hrs or fewer. Public holidays they may closed.
Verdict Armada hosting
Even their Brand name new the toe hosting market we cna say they will provide great hosting srevice for the price when it comes to gear reliable hosting.
They have big plans to expand their hosting and developments as hosting company that's one reason they offer these great pricing plans so if you lock now you can enjoy the new pricing as long as you use their hosting. There tech staff very skilled and know about all hosting aspects so you get the best solution from them.